Are you looking for a roof installation? Normally, homeowners enjoy their roofs without any problem for many years. However, there comes a time when the new roof installation or roof replacement becomes crucial. If so, it is very important to determine what type of roofing material you will need, the time frame of installation/replacement, etc. EDISS Remodeling can answer these questions and more as we are leaders in roofing installation and construction.
Why Hire Our Services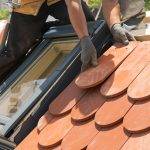 At Ediss construction and remodeling company, our mission is to offer homeowners with high quality, professional roof installation and replacement services that solve issues in the present and prevent problems in the future. As a direct response to changing customer demands and dynamic markets, Ediss Construction is committed to continuous innovation through the adaptation of its services and the evolution of its processes in order to better serve a diversity of clients in Florida and its surrounding areas.How Much Time it Takes a Roof to Replace?
Taking into consideration the size, complexity, type of the roof, and other factors, it could take 3-4 days to install/replace a roof. However, the weather is also a critical factor that may affect the roof replacement time.
Types of Roof Installations
Following are some popular types of roof installations. All these types have infinite variations of design:
•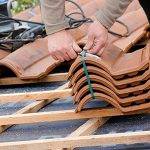 The Flat Roof has its own distinctive methods of water drainage and mostly the shingles are not used as a surface in this type of roof. While this type of roof can be used in residential construction, it is the commercial sector that uses these roof installations/replacements more often.
•The Hip Roof has a flat spot on top and the four sides of the roof meet at that spot. The pitch can either be severe or low.
•The Saltbox Roof has one long extended low slope and one short steep slope. This type of roof is seldom used.
•The Skillion Roof is similar to a flat roof as it also has a single sloped design. But its design comes with a slope.
•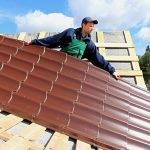 The Arched Roof is mostly used as a roof installation/replacement for larger homes to add architectural diversity.
•The Mansard Roof is a type of roof you will get the most out of asphalt shingles. This roof uses a French-inspired style.
•The Bonnet Roof is used mainly to cover verandas or porches. It has two slopes that meet in a point at the top.
Hire The Services of Ediss Construction for Quality Roof Installation/Replacement
EDISS Construction Company - Roof Installation
Ediss Remodeling believes in representing the morals and values of its team members through the quality services we offer. As fresh products enter the market and new technologies, emerge, Ediss Construction is among the first to learn, adapt and integrate the latest innovations in its construction business. We guarantee our workmanship and always offer the most cost effective, ideal, and long-term roofing solutions to our clients. Call us for an on-site estimate at 954-589-4624 or fill out a quick form Here.
Follow us on Facebook.