Give Your home a Makeover With a Bathroom Remodeling Upgrade
Are you considering a bathroom remodeling to change entirely how it looks? A bathroom tells a lot about us and we can't afford to have an outdated bathroom, specially if you want to add more value to your home in case you want to sell it in the future.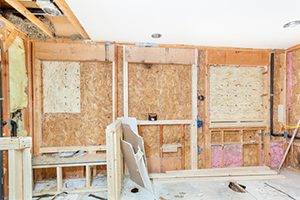 Ediss Remodeling Company has garnered over a decade of experience, and that is why our reputation is built based on trust and quality of work. We will take care of all the remodeling, as we put emphasis on your satisfaction and detailed work. Each of our clients is important, as we want to build a good long-term business relationship with our clients.
Why Hire Us?
As we have been completing bathroom projects for years; our proven track record can show this. Our team engages itself in constant research to explore new eco- friendly alternatives to remodel that saves time, and money. Ediss has rendered this kind of service to hundreds of people who are now happy and satisfied clients, and are glad they found us. Our team of honest and reliable professionals can render the same service to you, just according to what suits you best.
Our Services
Bathtubs and Showers
 Sinks and Vanities
 Recessed and Modern Lighting
 Toilets and Bidets
 Lighting Fixtures
 Cabinets and Mirrors
Ediss Remodeling Company - Bathroom Remodeling
Our certified bathroom remodeling contractors and designers are highly skillful and always ready to make your vision become a reality. We understand that remodeling a bathroom on your own is a tedious work and would cost extra money in the long run. Ediss professionals are here to help you get back on track and experience the difference. Are you ready for your bathroom makeover? Contact us today at 954-589-4624 and experience the difference.
Follow us on Facebook.