Home Remodeling Contractor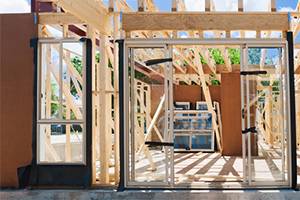 Choosing your home remodeling contractor can be a tedious work, especially when you are doing this for the first time. Our team of highly professional contractors will handle any unforeseen structural changes as they arise, if any, during the project. We understand the current situation of rising home prices and low interest and people are still on the lookout to remodel their houses which is not an easy task.
Why Hire Us?
Edis Remodeling Contractor has been completing home exterior, kitchen remodels, door and window replacement and other home related projects for years. As a general home remodeling contractor business, we will take care of your entire renovation project within your budget, while keeping the quality of work in place.
Services
Steel Entry Door Replacement
The front door which is the main entry to your house plays an important role in the beautification of your house. It gives guests the first impression of the kind of aesthetic charms the main entrance of your house should hold. Steel entry doors are also designed to give you the maximum security to guard your home while you are away.
Wooden Decking Tiles Tiling
Wooden deck tiles can help you transform your existing exterior surface into beautifully looking one. With Ediss Remodeling Company, this turns into easy and affordable task.
Garage Door Replacement
Your garage is a vital feature of your modern home, and this should be given an enormous attention. Also, is a selling point for any home, as the door you install, plays a big role in the overall aesthetics of a property value. Curb appeal is always nice, but particularly important if you are looking to sell your home in the future.
Eddis Remodeling Company - Kitchen Remodel
How your kitchen looks and general aesthetic can make a big impression on the value of your home and the prospect buyer at the time of resale. Kitchens are important because buyers often overestimate how much the cost could escalate after purchasing and doing upgrades. One of the services Ediss Remodeling Company can offer you just is a kitchen remodeling makeover. Call us today at 954-589-4624