Door and Window Replacement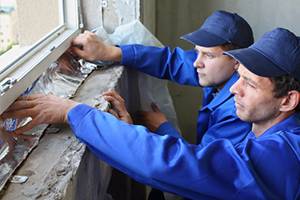 Are you looking for door and window replacement? No matter why you're interested in replacing your windows or doors, Ediss Remodel Company can handle this project and make your home look incredibly great again. Each of our replacement windows is custom-made for a precise fit and excellent performance.
With our selection of styles, colors, hardware, and grilles, etc., our professional team of engineers can offer you any possible combination to replicate any custom design and styles you have seen elsewhere. You can entirely choose to leave your old door, and window and our consultants will help you find a design to complement the final look of your home.
Why Hire Us?
Doors and window replacement have been our expertise for years. Our proven track record can show this as we have serviced hundreds of people who are now happy and satisfied clients. Our team of honest and reliable professionals can render the same service to you, according to what suits you best. We are always on the lookout to demonstrate to our clients how professional and reliable our services can be.
Services we can offer you:
Sliding Doors
 Impact Resistant Glass
 French Doors
 Metal and Steel Doors
 Custom and Arched Doors
 Multi Panel Door & Window Treatments
Ediss Remodeling will take care of everything from shipping to handling the materials used in remodeling and replacing of your doors and windows. Ediss Remodeling will go the extra mile to ensure we meet every customer's needs by using high quality and affordable materials in an innovative way. We believe every client is unique and that is why we use industry standard approaches to bring to you the finest quality of this project you can get elsewhere.
Ediss Remodeling Door and Window Replacement
Ediss Remodeling can save you huge amount of money as well as time. Our certified and professional engineers are highly skillful at what they do and always ready to put a smile on customers' face like you. We understand that door and window replacement on your own is a tedious work and could cost you a huge amount of money. That is why Ediss team is here to help you get your home on track and shine again. Call us today at 954-589-4624